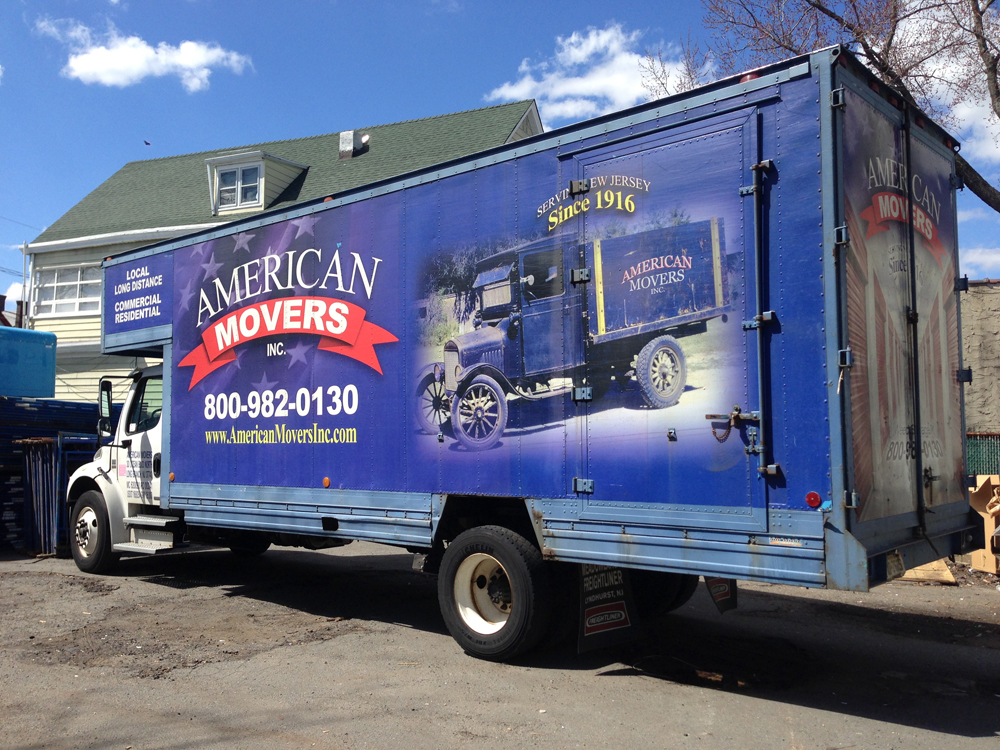 If you're going to be moving in Hunterdon, New Jersey in the near future, there are a few common mistakes that you should avoid when planning your local move. In this guide from American Movers, we'll discuss a few common missteps our NJ movers often notice. Let's get started.
1. Not Canceling Old Utilities & Setting Up New Utilities
You don't want to "double-pay" for utilities at your old home, or have issues with the cable, internet, electricity, gas, water, or any other utilities at your new home.
To avoid these hassles, make sure you cancel your utilities at your old home on your move-out day, and have all of your utilities set up at your new home before moving.
2. Packing At The Last Second
You should start packing up your stuff a month in advance of your move – starting with your least-used stuff. By the time your move is a week away, you should have packed everything but your essentials.
Trying to pack at the last second is frustrating and will cause you a lot of headaches. Do your best to pack up room-by-room and spread the process out over a few weeks to ensure it doesn't feel like as much of a chore.
3. Not Hiring A Moving Company Or Reserving A Truck In Advance
If you're doing a DIY move, you should rent a truck well in advance of your move. The same is true if you want the help of local movers in Hunterdon, like American Movers. Planning and hiring ahead of time ensures that you won't be left without a truck or moving company on your big day. But if you wait until the last minute, you may be out of luck.
4. Failing To Pack An "Essentials Bag"
You're not going to want to unpack all of your stuff on the same day you move to your home – by the time you're done with your move, you'll probably be tired and ready to go to bed, even if you had the help of a moving company.
Packing an "essentials bag" full of the stuff you and your family need on the first day in your new home is a great choice. This includes toiletries, clothing, activities for you and your family, and other such essentials. Pack anything that you think you may need immediately after you arrive at your new home in Hunterdon.
5. Not Labeling Your Boxes As You Pack
The unpacking process can be really frustrating if you don't label your boxes. Labeling them means you can move them into the proper rooms as you bring your stuff into your home. Then, you can unpack quickly, without moving too much stuff between rooms.
In addition, you can prioritize – and unpack bedroom and kitchen stuff before the rest of your stuff, for example. If you don't label your boxes, the process will be much more complex and frustrating.
Need A Moving Company In New Jersey? Contact Us For Your Move In Hunterdon!
Wherever you're moving in Hunterdon or anywhere else in the state, American Movers is your best choice for moving in New Jersey. We're fully licensed and insured, and have been serving customers in New Jersey for decades.
For more information or to get a quote from our NJ moving company, contact us online or give us a call at 1-800-982-0130. We're always here to help with residential moving services in Hunterdon, NJ.
https://americanmoversinc.com/wp-content/uploads/2013/06/AmericanMoversInc_Residential2.jpg
750
1000
American Moves of New Jersey Inc.
/wp-content/uploads/2016/08/amilogo100-1.png
American Moves of New Jersey Inc.
2020-08-11 02:10:02
2021-01-17 05:33:02
Moving In Hunterdon – 5 Mistakes To Avoid When Planning Your Local Move