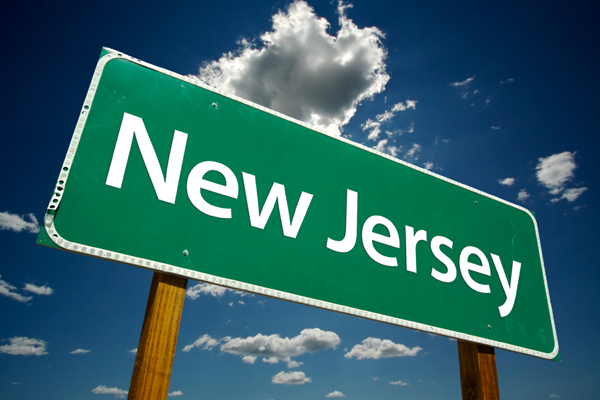 It's no surprise that America's largest city is also its most expensive. With the area's high cost of living, the 3 million people who work in Manhattan each day either have to pay the high rent prices or move outside of the borough and commute in to save a little extra money. If you're trying to decide which area to commute in from in New York or New Jersey, we've rounded up a list of which cities are the most and least expensive. This list is based off of Business Insiders article "New York vs New Jersey — we did the math on where it's cheapest for commuters to live."
Business Insider compared monthly fixed expenses for residents of Manhattan and six popular commuting hubs that are accessible by underground train: the Bronx, Brooklyn, Queens, Hoboken, Jersey City, and Newark. To find the total monthly cost for each place, they gathered the median home prices and annual property taxes from Sperling's Best Places. They added these costs together, plus the cost of either a monthly subway pass or PATH train pass to get the total monthly cost for a homeowner who commutes to Manhattan.
Here, Business Insider Tallies up the Cost of Living in New York vs. New Jersey
Manhattan
Manhattan tops the list for most expensive with an average monthly cost of $4,531. The median home price here is just under a million ($965,300 to be exact). The one big advantage to living here is you will likely save on commuting time and won't have to deal with the hassle of catching a commuter train at Penn or Grand Central Station.
Brooklyn
Just over the river in Brooklyn the average monthly cost is $2,857 with a median home price of $625,400. While still expensive, you'll definitely be saving quite a bit of money in comparison to living in Manhattan. The average commuting time here according to the U.S. Census Bureau in 2015 is 42.2 minutes. While this may seem like a lot, your commute might actually be shorter than it would be in Manhattan… depending on which part of Brooklyn you live in!
The Bronx
Monthly costs here are just over $1,900 with a median home price of $384,700. The average commuting time to get to your job is 43.1 minutes. In comparison to Manhattan, residents here are saving an average of $2,600 a month.
Queens
We've talked about how Queens is quickly growing in popularity as residents of Manhattan and Brooklyn are slowly getting priced out of their areas. While it hasn't quite hit Brooklyn prices yet, it's definitely getting closer with an average monthly cost of $2,201. The median home price here runs around $458,100. With an average commuting time of 42.8 minutes, you'll be stuck on the train for near the same amount of time as you would if you lived in the Bronx or Brooklyn.
Jersey City
Jersey City has an average monthly cost of $2,306 with a median home price of $337,100. If you're planning on purchasing a home here, you better scoop one up quick, as real estate here is one of the fastest growing in the nation.
Hoboken
The average monthly cost in Hoboken is $4,101 with a median home price of $694,400. In comparison to other commuter cities on the list, this New Jersey city is definitely up there when it comes to cost.
Newark
The average monthly cost in Newark is $1,381 with the lowest median home price on the list of $210,200.
Moving in New York or New Jersey? American Movers, Inc. can help. Get in touch with us here!
https://americanmoversinc.com/wp-content/uploads/2013/04/new-jersey.jpg
400
600
Kaitlin Madden
/wp-content/uploads/2016/08/amilogo100-1.png
Kaitlin Madden
2017-09-28 17:08:17
2017-09-28 17:08:55
Business Insider Tallies up the Cost of Living in New York vs. New Jersey